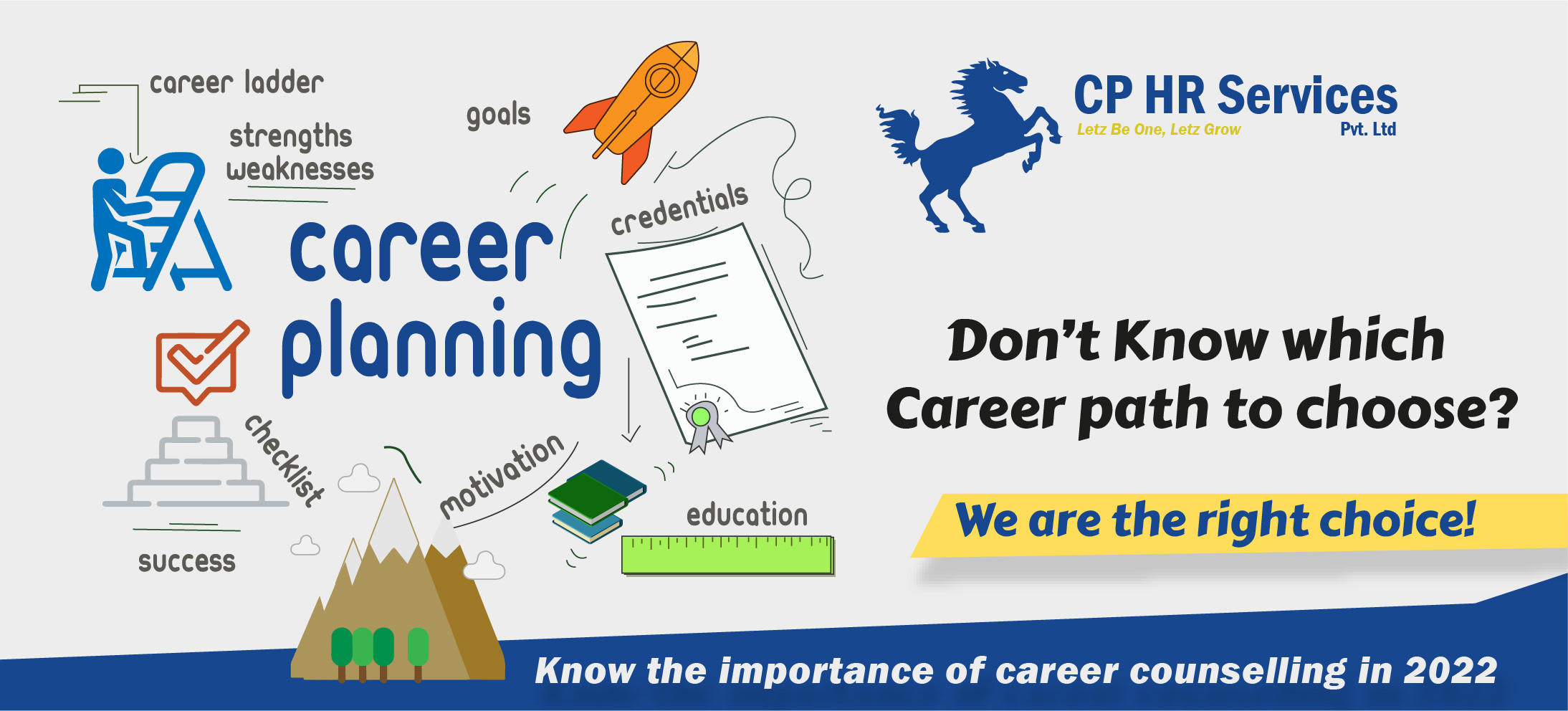 The term "counselling" is broad. Counselling, in its broadest meaning, refers to the process of assisting a person by offering direction, moral support, and investigating answers to the issues they are facing. "Counselling" is typically thought of as a professional offering assistance to a person in need. This expert is someone who is familiar with personality types, human behaviour, and how to guide people's views. You can contact this expert in times of doubt, and they will ensure that your identity and issues are kept private.
A strong rapport and mutual trust are the cornerstones of the interaction between a counsellor and a counselee. This is crucial during counselling since it aids in achieving the final objective, which is assisting the client in finding solutions to his difficulties.
How Does Career Counselling Work?
In order to make an educated choice about one's job and education, career counselling focuses on assisting the individual in better understanding themselves as well as current workplace trends. Career counselling aids in the resolution of a wide range of challenges, including difficulty focusing, poor time management, problems with family trust, and disagreements between parents and children regarding the best course of study.
I Need Career Counselling: Why?
At some time in our lives, everyone needs assistance with their profession. We can learn more about ourselves, our careers, and what we can do to make them better. The following are a few ways that career counselling benefits us:
Aids In Choosing The Right Career
Assessing your ability, personality, hobbies, and other elements of you is a specialty of career counsellors. They make recommendations for the best careers out of all the available and pertinent possibilities using this evaluation.
Aids in Offering Expert Resources
Access to the resources and expertise of a career expert is made possible by career counselling. The understanding of careers, their range, and the routes to take to pursue them is crucial from a parent's and student's perspective.
Aids in gaining assurance and insight
A counselee is helped by career counselling to understand the obstacles in his or her career path. This information aids in building confidence to get through these obstacles. Such knowledge and assurance must be given to the client by a skilled counsellor.
Aids in altering undesirable behavioural patterns

Students and professionals alike have bad habits that are difficult to break, including procrastination, disregarding their emotional and mental health, not trying to inspire themselves, and not keeping up with recent advancements in their chosen fields. Such behavioural patterns that result in fruitless activities both at home and in school, college, or the workplace are broken by a career counsellor.
Aids in eliminating frustration related to careers

Both parents and kids may find it difficult to decide on a job. The inability to express feelings and thoughts may make the situation even more frustrating. A platform like career counselling offers a way to lessen these frustrations and refocus attention on choosing the best job paths.
Establishes a role model

Through career counselling, students can interact with professionals who have a wealth of life experience to contribute. They are role models who have made significant accomplishments and aided others. For those that need it, career counselling might act as an inspiration.
Aids in stabilising the mind
When making a career selection, career counsellors can assist you in maintaining your composure. Career Counselling aids in establishing and maintaining concentration for all of our actions. They aim to manage your life by setting up a proper schedule and planning. For many years, CP HR Consultants has provided career counselling and HR consulting services in India. We offer our esteemed clients in a range of business and industrial sectors the best HR Consultancy Services in India. Contact Details:
Add : Office No. 311, 3rd floor, Connaught Place, Bund Garden road, Pune, Maharashtra 411001
Email id : info@cphrservices.in
Mob : +91 9673560445
Time: 10:00am - 5:00pm

★★★★★ Rated 4.6/5 based on 112 Google review ratings